Ogni promessa è debito: Game Pro 34 è ora disponibile sulla piattaforma Readly, con un numero imperdibile dai grandi contenuti e diverse esclusive, a sette mesi dalla sua "rinascita" in formato digitale.
Un numero assai ricco, di ben 102 pagine, ricco di contenuti esclusivi.
La cover story di Game Pro 34 è dedicata, con 10 pagine (oltre alle copertine), ad Arcane, lo spettacolare show di Netflix derivato da League of Legends che sta catturando i cuori di pubblico e critica… compresi chi non conosce la lore a cui si ispira!
Lo speciale comprende le interviste a Barthelemy Maunoury, Direttore dell'animazione di Fortiche Production, e a Carlo Barone, Brand Manager di Riot Games.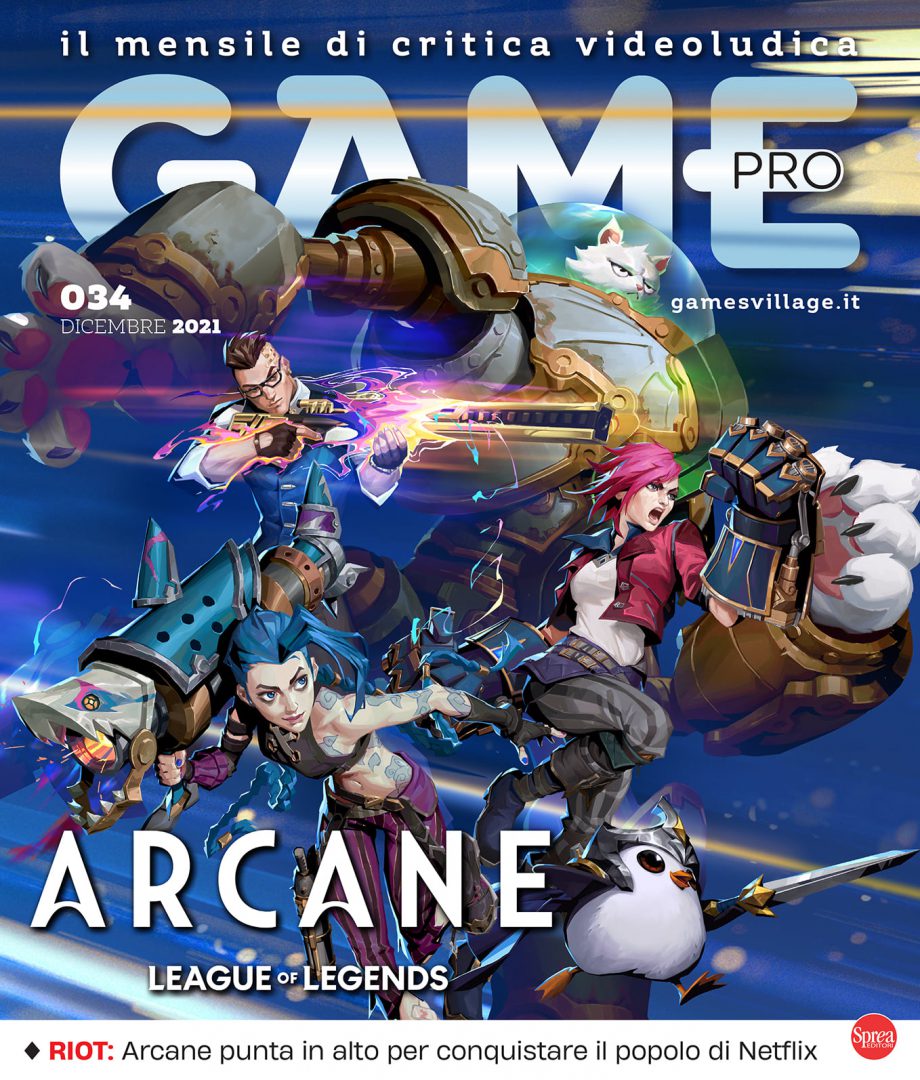 E ancora:
Tra le preview e i provati:
Elden Ring
Halo Infinite
Monster Hunter Rise
Lies of P
Tra le review:
Forza Horizon 5
Riders Republic
The Dark Pictures Anthology: House of Ashes
Marvel's Guardians of the Galaxy
Shin Megami Tensei V
Age of Empires IV
Project Zero: Maiden of the Black Water
Battle field 2042
Mario Party Superstars
Inoltre, i taglienti editoriali dei nostri columnist e lo speciale Retrogame Magazine, la rivista nella rivista, con ben 19 pagine di cultura del videogioco retrò e le retrospettive sul Vectrex e sui migliori JRPG da riscoprire, da Suikoden  a Illusion of Gaia.
L'appuntamento è su Readly Italy: vi aspettiamo!